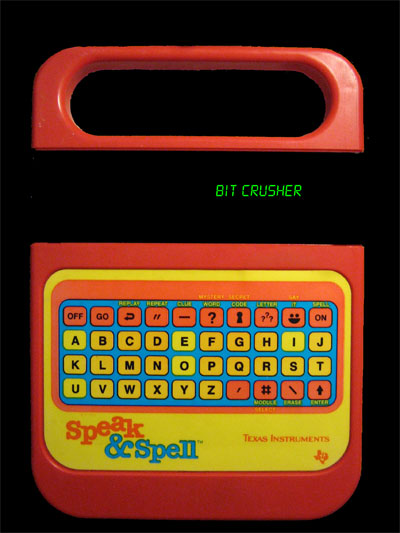 SCHEMA SPEAK AND SPELL - model 1
Voici un exemple de connections possibles pour réaliser une speak and spell circuit bending! A vos fer à souder!!!
ATTENTION : N'UTILISEZ QUE DES PILES ET NON UNE ALIMENTATION EXTERNE !!!
Ceci afin de préserver les circuits et surtout d'éviter tous chocs électriques
1-GLITCH
A l'aide d'interupteurs, relier les points violets au point bleu.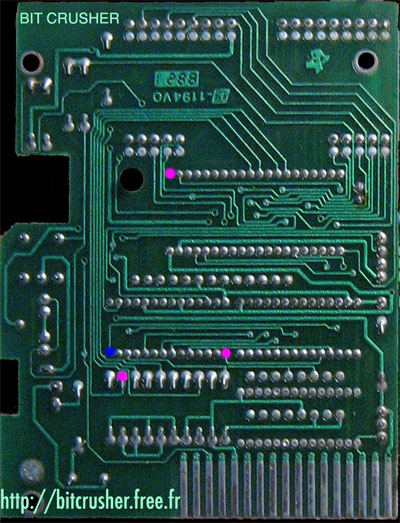 2-DISTO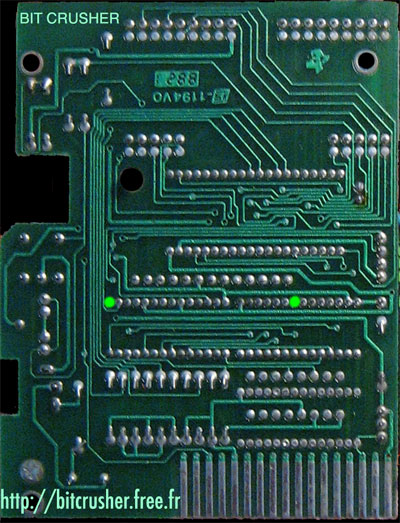 3-LOOP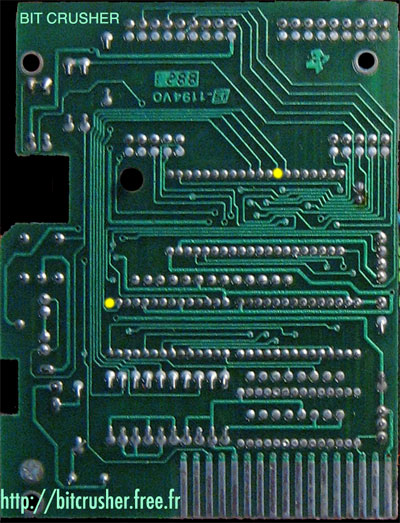 4-MELODIE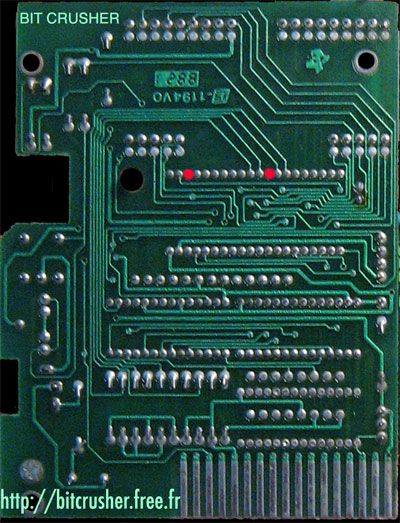 5-VOICE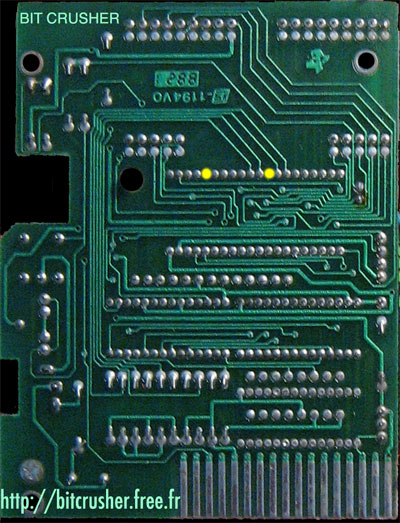 6-PITCH - BODY CONTACT
Relier à l'aide d'un potentiomètre - potard - de 500K un fil sur la patte du milieu et l'autre, peu importe,
pour le Body Contact, touché avec votre doigt une des pattes du potard, le son doit changer! relier un fil avec une pièce de métal à cette patte et le tours est joué!!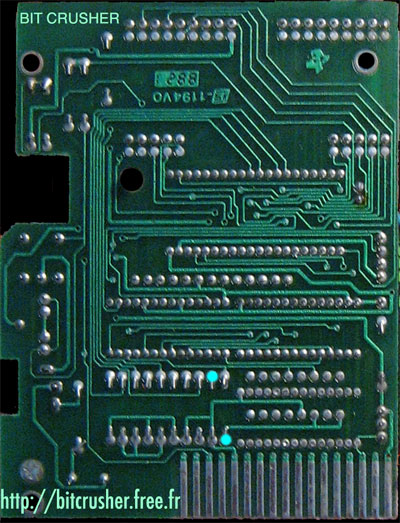 Voila!! Kiffer bien et hésitez pas en m'envoyer vos réalisations et samples, je ferais une galerie des plus belles réalisations!!! A vos fers à souder!!!!
Fuck Hi-Fi and commercial synth! Low Bit RavOlutioN!