DR 220 - DR RYTHM CIRCUIT BEND Boss Dr Rythm modified!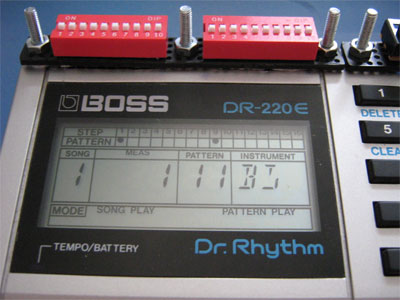 Sound Design
Sound Experimentation
Live Act
Samples
For listening music, click on the ear!
Features
Sound Synthesis pcm sample store on ROM circuit bended.
Normal Mode for have original sound and fonction of the DR220 (TRIG IN and OUT)
Battery alimentation !!! ultra compact and nomad
30 micro-switch/matrice for circuit bending the DR-220e (aleatorics beat, micro beats and noise)
1 spécial switch for distorded the sound.
8 special switch for selected my favorites bends
For informations, tips, contact me!!!