A little page for end's year project in my school l 'ENJMIN
DUNYA PROJET
This project is base around Reactivision et Puredata.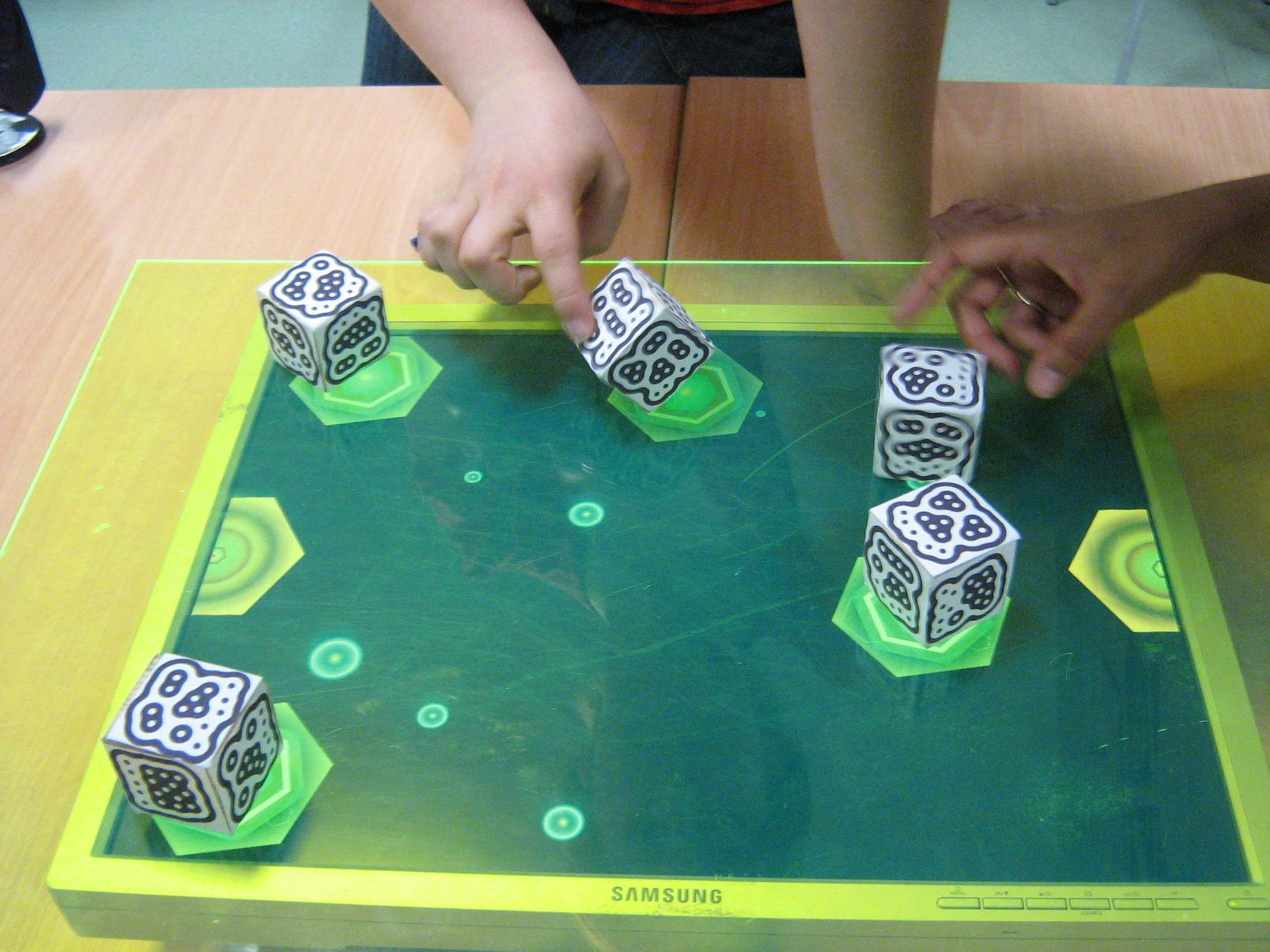 We are a team of 6 persons :
TAIEB Ariel - Game Design
BRUN Marie-Emilie - Sound Design
BUFFET Sylvain - Sound Design
VERNIER Charles - Visual Conception
WILLIAMS Garry - Programmation
PEAN Dimitri - Programmation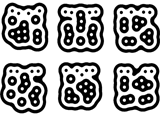 Dunya is an interactive musical experience. Dunya use a tactile screen for permit to user to manipulated the virtual environment with the use of real object (augmented reality). The Dunya's user interface permit at 2 player to collaborate of the creation of a musical composition.
The interaction are base on the real object move linked to sound in the virtual world.
We have 3 month to built this project.
Chronologie of the project
- Mai 2008 - non-definitive version- Dunya Prototype 2
Music realised with Dunya, the sound engine is Puredata

Rain drop
4:40

Track réalisée live avec
Dunya
et 4 cubes !

Roots of Dunya
10:48

Track réalisée live avec
Dunya
et 4 cubes !

French video presentation of the project :
Mars 2008 - Dunya Prototype 1
1st test with interaction and visual response
For informations, tips, contact me!!!