ROLAND TR 505 CIRCUIT BENDING RHYTHM DE-COMPOSER Nomad version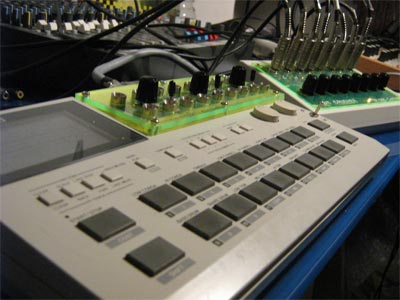 Modification and circuit bending of the famous Roland TR505!!!
Sound Design
Lo-fi Beat Box sound
Live Act
Samples
For listening music, click on the ear!
Features
Sound Synthesis pcm sample store on ROM modified and circuit bended.
Normal Mode all original sounsd of the tr 505 are preserved of course ( you can play the tr 505
simlpy without the external control box )
Midi implementation all originals features are preserved like MIDI implementation and the famous groovy
sequencer of the tr 505
3 knob for controled 3X6 bends sound with led system. infinity of sound!!!!
EXTERNAL CONTROL BOX the TR 505 can be used without the external control box.
8 separated outputs
8 volume knob
For informations, tips, contact me!!!