ROLAND MC 202 MC 202 modified & midi mod's !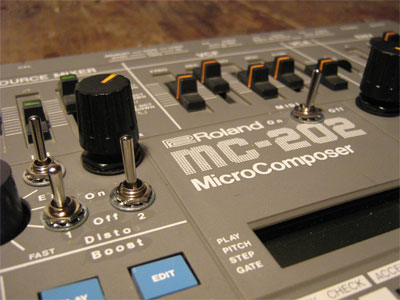 Analog midi synth & CV control
Midification of MC 202 with kit of midi303 !!!
Sound Design
Sound Experimentations
Live Act
Features
Midi Kit notes and portamento
Distortion analogique2 knobs
Feedback audio is internaly routing to VCF
Audio Out 3 new output Square, Saw et Tri
Audio In to VCF and to feedback
CV In et Out Propper CV and Gate in, portamento, vcf, pwm, env and 2 lfo
For informations, tips, contact me!!!